To report an issue on the mobile app, the user will press the big orange plus button in the bottom navigation of the app. If you want to add a button at the top of the mobile buttons, you can also add a Report starting point within the mobile buttons.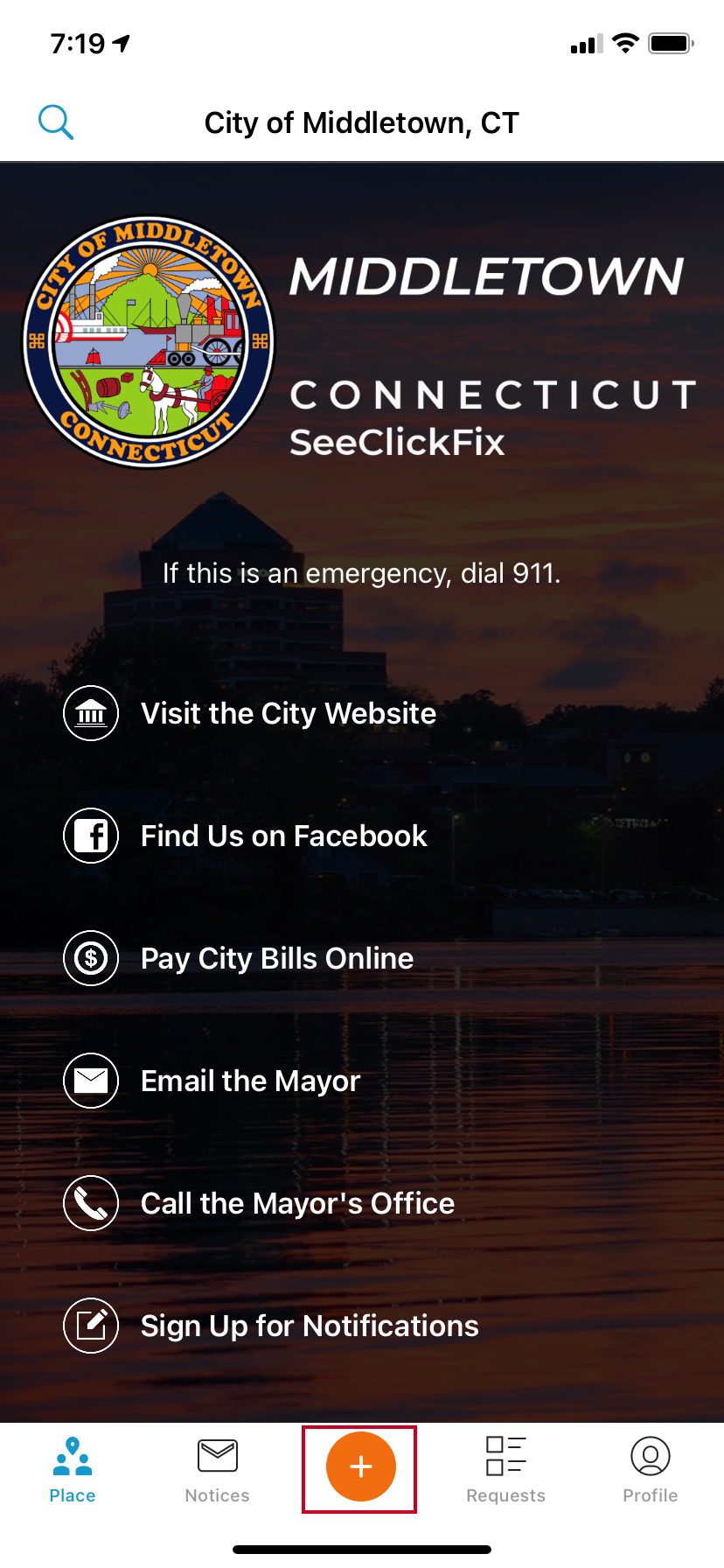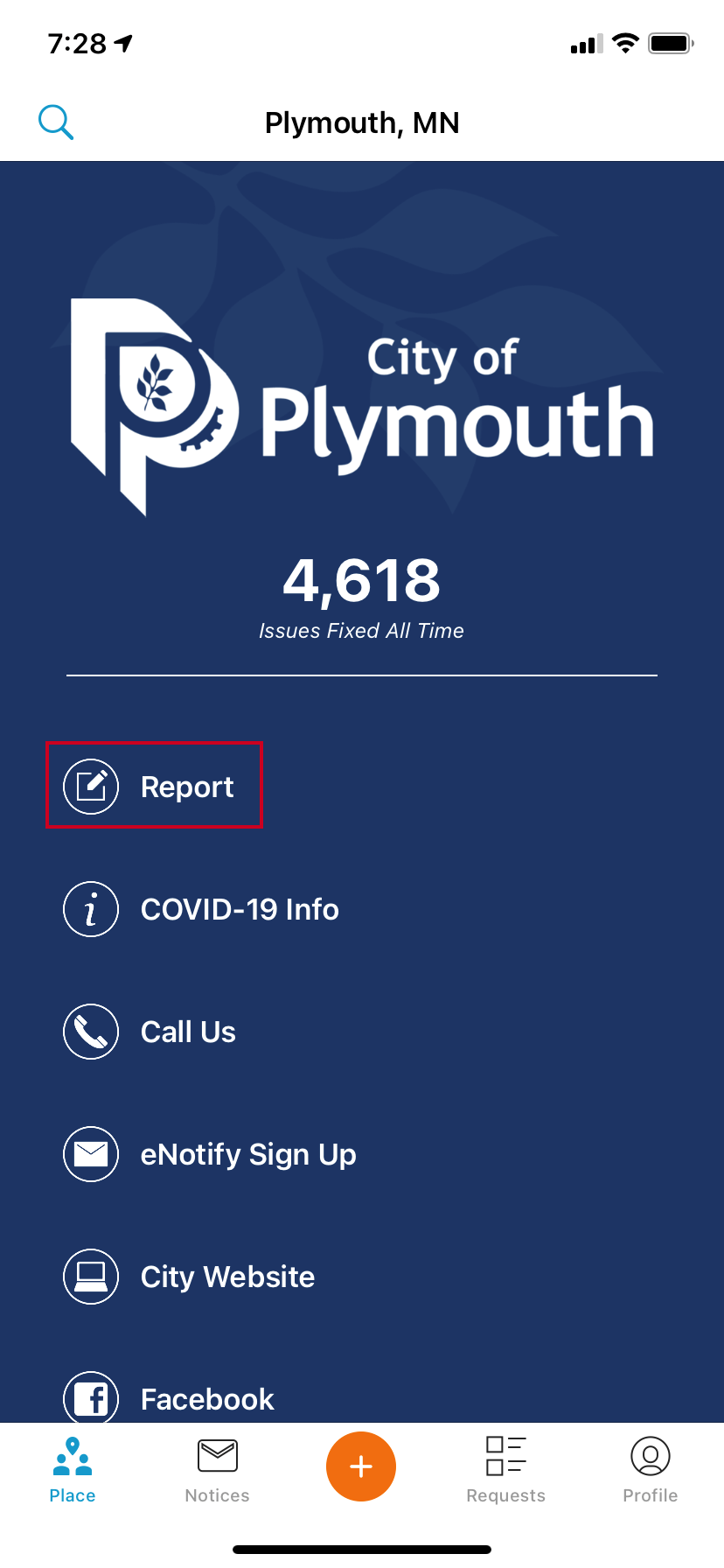 Instructions
Use the following fields to create a Report button:



Label: Add a label named Report.
Long Label: Enter a long label called Report a Concern.
Icon: Select the report icon.
Action: Select View URL within app from the drop-down.
URL: Add the URL http://seeclickfix.com/report

Click Create Mobile App Button.


To see the new button, open the app and refresh your location/place page to force reload the button after updating.