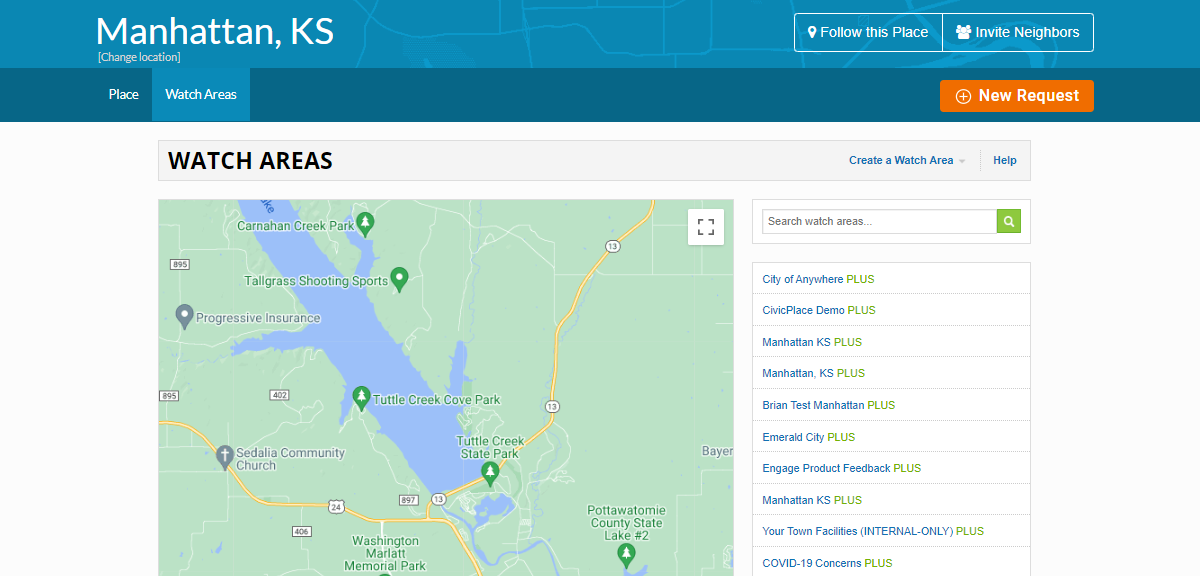 A Watch Area is a way for anyone to be notified when issues are reported or acted on within a specific area. This allows users to stay involved in their communities or for elected officials to know what things are being reported by their constituencies
All users can access this feature. A Watch Area can be created on behalf of someone else as well.
Creating a Watch Area allows users to follow areas and be notified when issues are reported, commented on, and acted upon within an area. Residents can also follow an existing Watch Area.
Watch Areas can be made private so that only the creator sees what happens in the area or public so that other users can follow. Every client organizational "agency" becomes a "watch area plus" on the public side.
Any issue that is reported in the polygon area being watched will generate an email. The email will include a link to the request and the ability to unsubscribe.