Overview
Prompt for Sign-in gives the option to turn on a pop-up asking the user to sign in. This is particularly helpful for organizations that use internal only categories.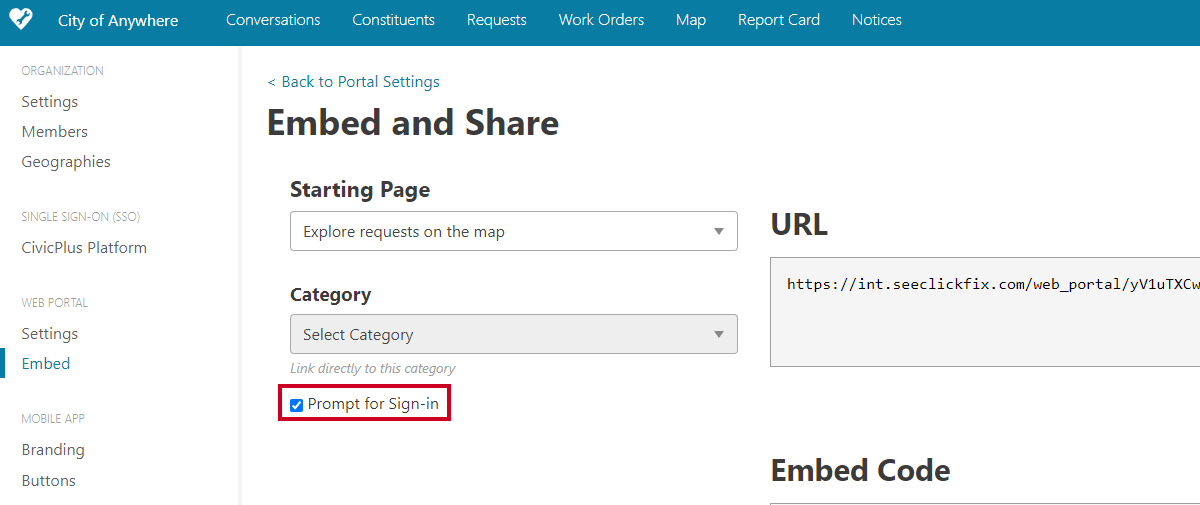 If the option is selected, the portal will first provide a Sign-In pop-up to ask the user to sign in or sign up. This helps ensure that an internal user sees all the categories they should have access to. The prompt to log in can be ignored by selecting the X in the top right corner.
If a user is already logged in, they will not be prompted to sign in again.