The Requests page is the first screen that you see when you log into SeeClickFix (SCF) Citizen Request Manager (CRM). This is the "homepage" of the CRM and where you will manage your organization's requests.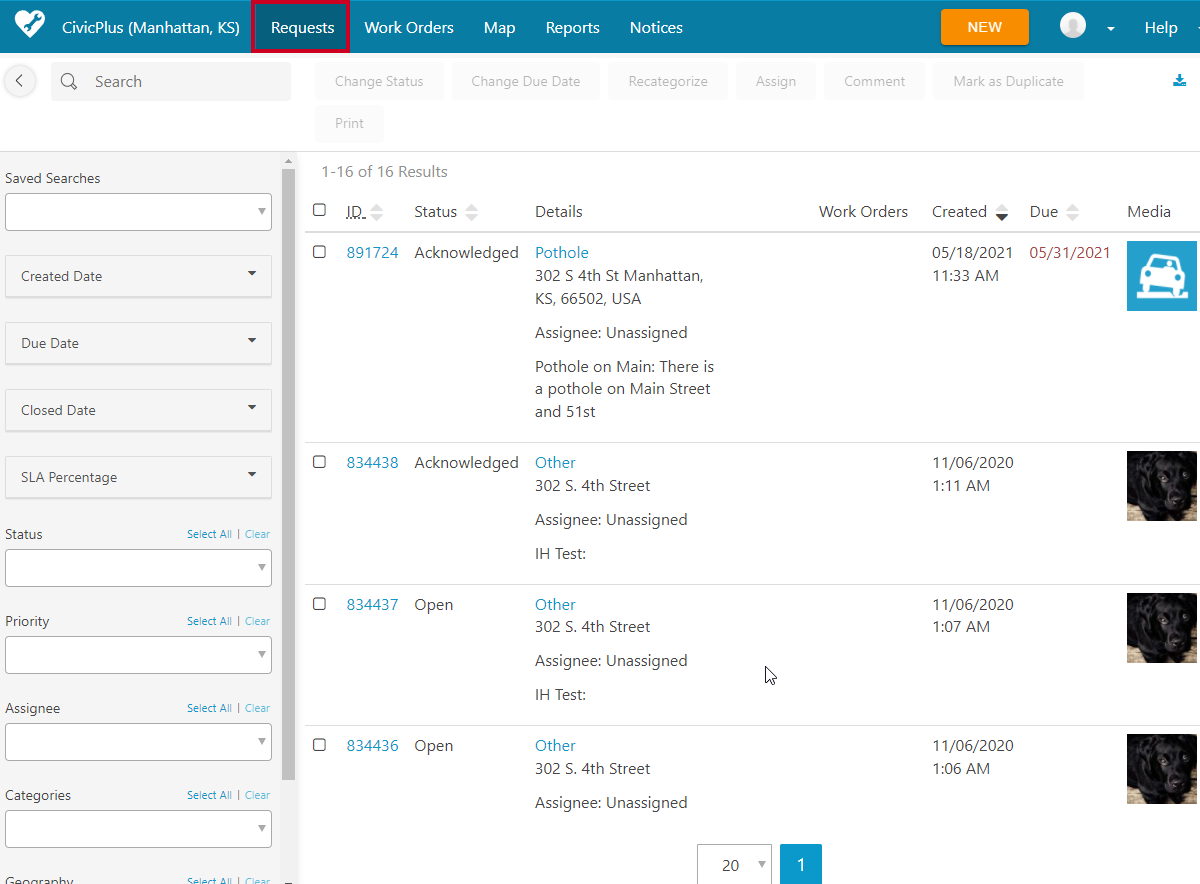 When a member of the account logs into the requests management tab from the CRM, they can click My Profile > My Requests to begin viewing own their assignments.

Important Notes
All organization users can access the Requests List View.

For Owners and Managers within the organization, all actions in this tab are available.

For Internal Personnel, only internal comments with or without mentions and assignments back to an owner or manager are available actions.

When a request shows up, it's in the Open status.

The request is usually assigned (either automatically through automatic assignment, or manually), and then manually acknowledged by the assignee with a public comment. This option is only available to an Owner or Manager within an organization.

Once the request is acknowledged, it can then be reassigned to another member on the account who may go out and do the work. Here's where the internal personnel role comes into play.
Features
Within the Requests page, staff can manage service requests and update citizens on the status of the requests that have been created. Here, you will be able to: