Oftentimes, constituents need to make a request for items that are time-sensitive. Since SeeClickFix is not monitored 24/7, here are a few tips to warn constituents of that.
Updated Banner in Mobile App
Within your Mobile App settings, update your Banner Message similar to the following example: "This service is not monitored outside of normal business hours, contact 911 for urgent issues."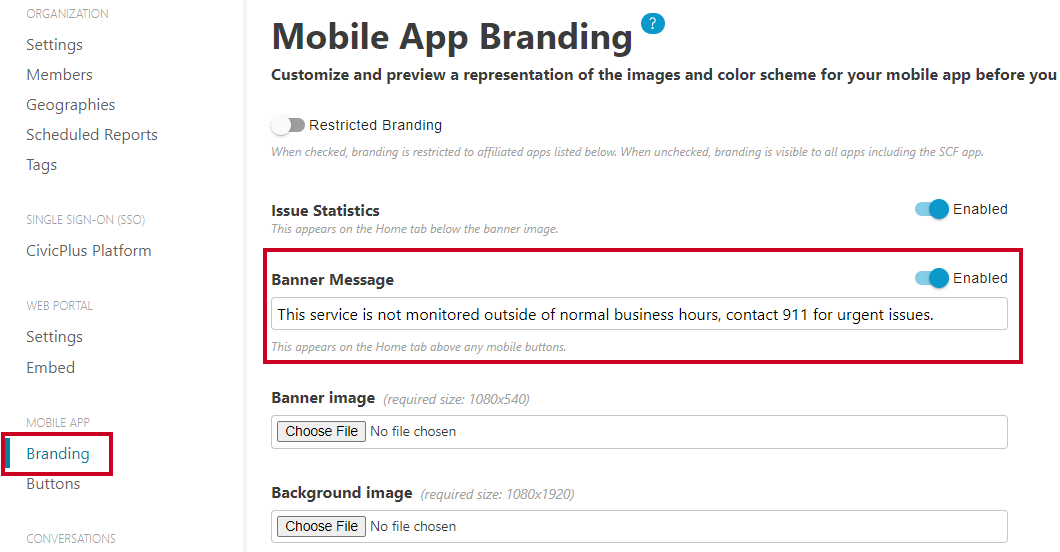 Create a Notice
Create a Notice to remind Constituents that requests aren't monitored after hours. Keep in mind to uncheck "Send Email and Mobile Push". This Notice will be displayed on the request portal page for the public to see.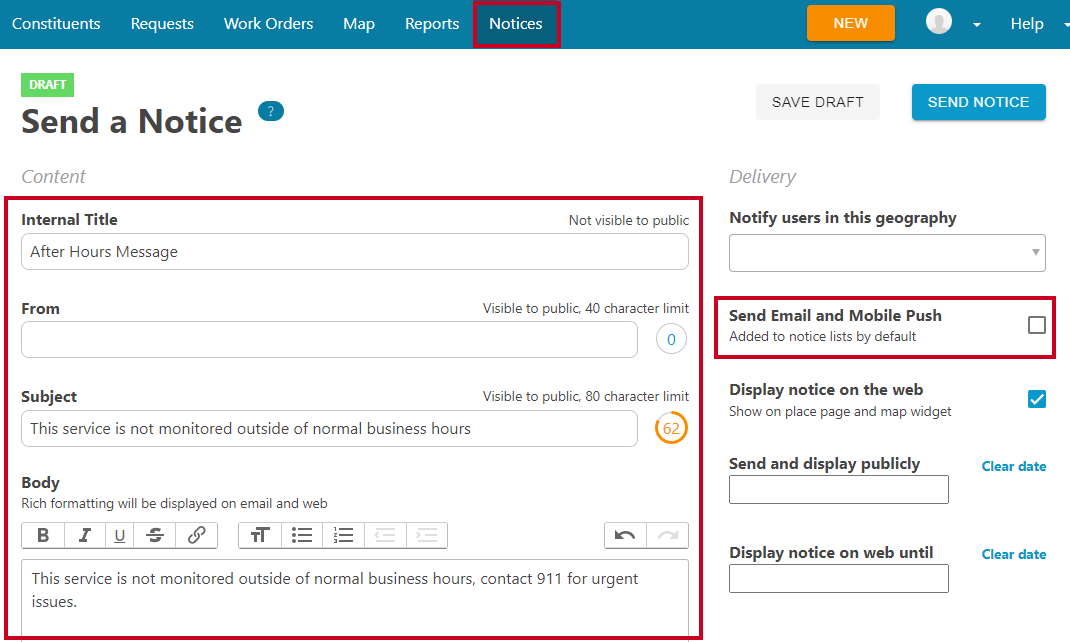 Create a Note
Add a note to request categories prone to after-hours requests within your Mangage Organization settings to remind constituents SeeClickFix isn't monitored after hours.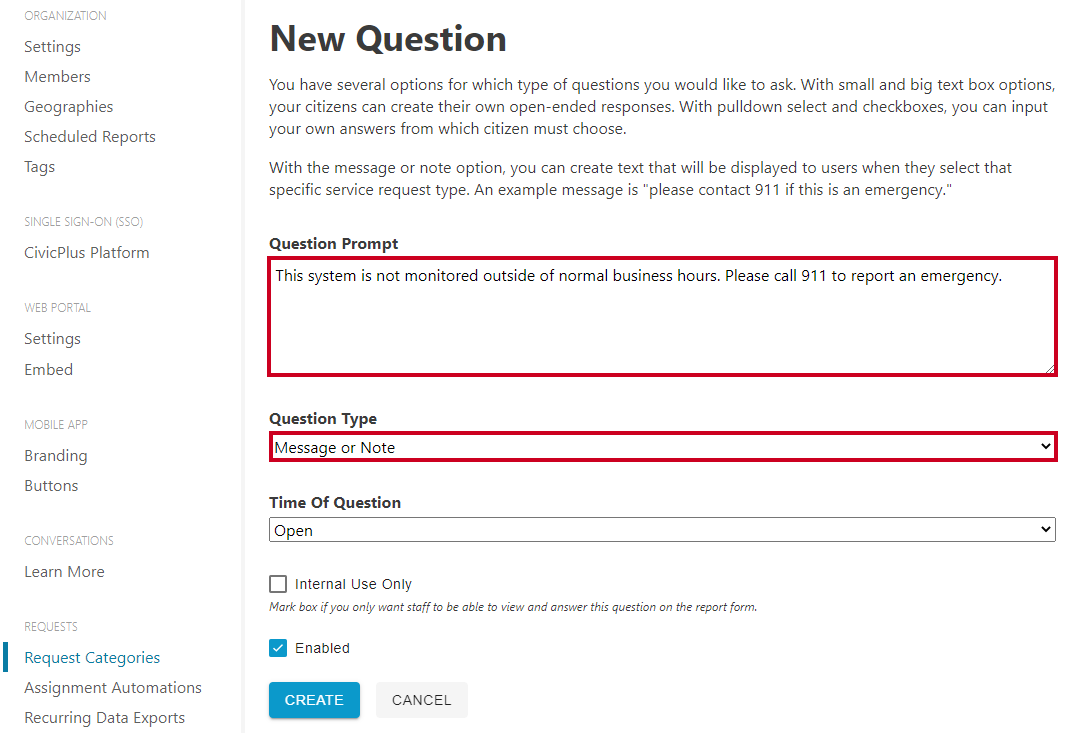 Add Verbiage to Request Confirmation Emails
To ensure Constituents get a message as soon as they submit the request, you can also customize your emails. Steps for Customizing Email Notifications will walk you through updating request emails.